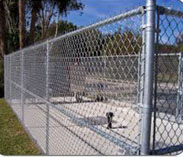 GI Chain Link Fencing
We offer an extensive spectrum of GI Chain Link fencing . Our Galvanized Chain Link Fence can be fenced directly or can be fixed with Angle frames.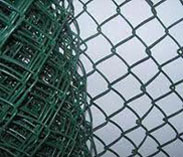 PVC Coated Chain Link Fencing
Our PVC coated Chainlink Fencing has been popular for many years. Available in a wide assortment of styles, sizes and colours, our fencing can be customized to match any and every requirement and enviroment. PVC coated fencing provides additional defence against corrosion and also gives an aesthetic look. It can sustain in extreme hot weather (upto 50° C) and is resistant to Ultraviolet (U.V).